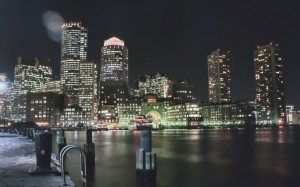 Live in Massachusetts? If so, this is the weekend to stock up on your beer. Politicians in the state are giving shoppers a break on August 14-15 by allowing tax free shopping. The big difference between this years holiday and previous years is that alcohol is now included in the list of tax free items.
The exemption will apply to most items that cost less than $2,500 including beer, wine and liquor. With state taxes at 6.25% in the state, this will be a nice little break for shoppers. Although those of us shopping in Oregon get tax free shopping everyday, it is a nice boost to consumers who have to pay sales tax every day of the year.
So if you're in or near Massachusetts, go get your tax free beer.