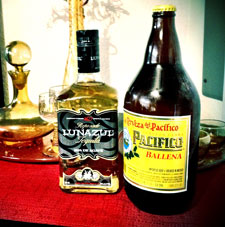 Sometimes you just have to take matters into your own hands.
Now I'm not talking about the type of vigilante justice found in many a Steven Seagal or Jeane Claude Van Damme films; I'm talking about shedding the doldrums of the winter months and forcing your mentality and imagination into a more exotic mindset.
Mother Nature does not always make this very easy. You want to go for a bike ride and it's raining cats and dogs, or go for a swim but the pool is pretty much frozen solid, or you want to grill out with friends and drink some beers but El Nino saunters in with its Spanish flair and creates mucho problemas for your plans to do that.
It may not be time to turn on the A/C and fire up the grill, but that in no way means we can't at least pretend that we're on a sunny patio at our favorite Mexican restaurant, while our ears are serenaded by the delightful sound of the whirr and the purr of the blenders whipping together delicious potions to keep us cool in the hot sun.
With my thoughts lingering on shorts and flip-flops, I recalled a recipe a chica of mine told me about last summer. It is known as the "White Trash Margarita" and believe me; it tastes way better than it sounds.
This recipe is super easy to put together! In a pitcher, you mix one whole can (12 ounces) of limeade or pink lemonade concentrate, than use the can to add 12oz. of Sprite, 12oz. of Tequila, and yep, 12oz. of pilsner style beer. Stir it all up and it is ready to serve!
Admittedly, I was quite skeptical. The mixture of ingredients alone is enough to scare off those that are less adventurous. But powering through was well worth it, and in no time at all I was wasting away again in Margaritaville with a beverage that conjured up images of sandy beaches and ink soaked passports.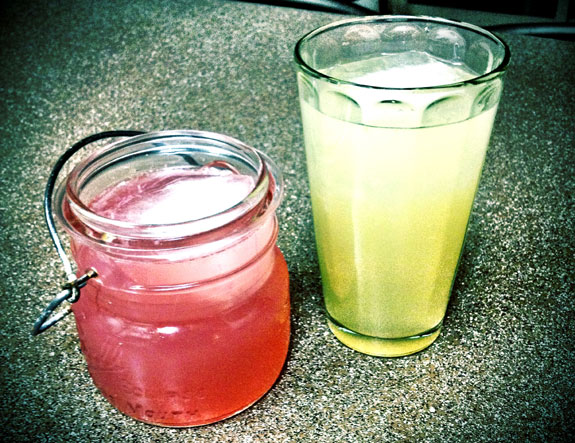 Not one to split up a perfect couple, I reached for the tortilla chips in an effort to help soak up the Lunazul Tequila and Pacifico cerveza-based beverage that was quickly being drained from my mason jar which I had press ganged into service as a glass.
And what is a bag of tortilla chips without some salsa? Recently at an outdoor market I picked up some hot mango salsa from Rio Verde Gourmet Products. The mango salsa had just the right amount of caliente to balance out the sweetness of the margarita.
So it may not be Cabo, it may not even be the patio at your favorite Mexican restaurant, but it is a great way to bring the tastes and the spirit of sunnier days into your casa!