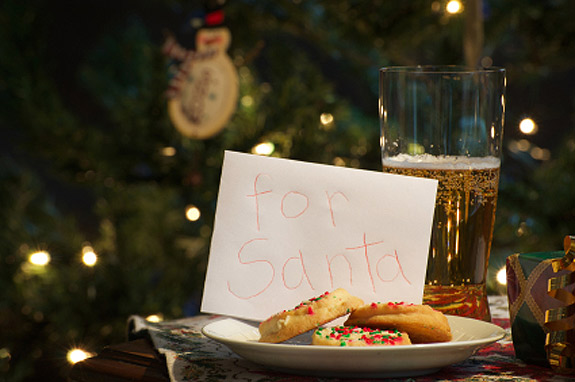 Today is day 9 in my 12 Days of Christmas Fun series, which means it's only a few days away from the big day.
Yesterday I had a guest post on Christmas dinner beer pairing that should help you decide on what to drink on the 25th. However I don't want to leave Santa out of the planning.
Generally kids leave out cookies and milk for the big guy, but I have a feeling he gets a little tired of that.
I'm sure Santa would enjoy a nice craft beer on Christmas eve. He's got a lot of work to do so it might take the stress out of his routine.
For me and my family, I think we will be leaving out a Deschutes Jubelale for him.
Instead of giving you a long list of suggestions, I'm turning the tables on you today and asking you for your thoughts.
In the comments section below, let me know what beer(s) you're going to be leaving out for Santa this Christmas.