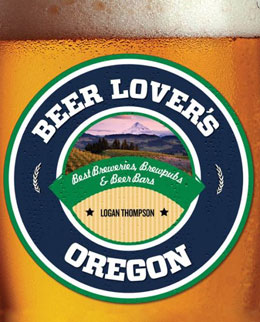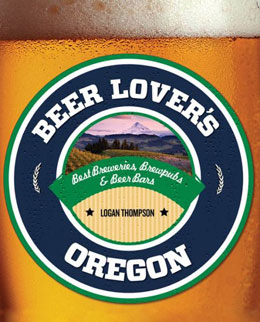 Today's a pretty exciting day for me.
Last summer I started working on a project writing a book that is a complete guide to the breweries and brewpubs in the wonderful state of Oregon. Today it was officially released and I was able to spot it at my local Barnes & Noble.
The book, titled Beer Lover's Oregon, is part of a series published by Globe Pequot Press. I also just finished writing the Washington version, which is slated to be released in September of this year.
In the book I covered pretty much every brewery in the state that was open at the time of writing it. One of the cool things about Oregon and the Northwest in general is that the craft beer industry is moving fast. Because of that, breweries such as Base Camp Brewing in Portland, Worthy Brewing in Bend, and Sky High Brewing in Corvallis and a handful of others weren't included since they opened after I submitted the manuscript.
If you know anyone who lives in Oregon, is visiting Oregon, or just appreciates beer from the state, have them check the book out.
Along with brewery info, it has multiple pub crawls, food recipes made with beer, and homebrewing clone recipes of a handful of Oregon beers.
You can find it at Amazon, Barnes and Noble, Powell's and most online book stores.
What are you waiting for, go order yours now (ok, shameless plug).