With 12 more days to go until Christmas, I thought it would be fun to do a 12 Days of Christmas beer fun series. I'll let other bloggers cover some great beer reviews of Christmas brews this year and instead take a look at some fun pictures, videos, and stories related to Christmas and beer.
So without further introductions, let's start with day 1.
12 Days of Christmas – Day 1
Heineken is well known throughout the world, with their green bottles and mediocre beer. What are people supposed to do with all of the un-drunk bottles sitting around their houses though?
While you could drink them, a mall on Nanjing Road in Shanghai, China decided to turn them into a Christmas tree back in 2009. They used over 1000 bottles and it turned out pretty cool looking.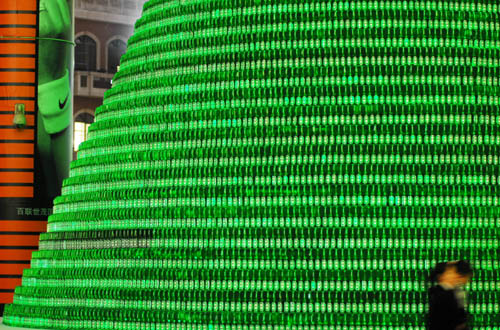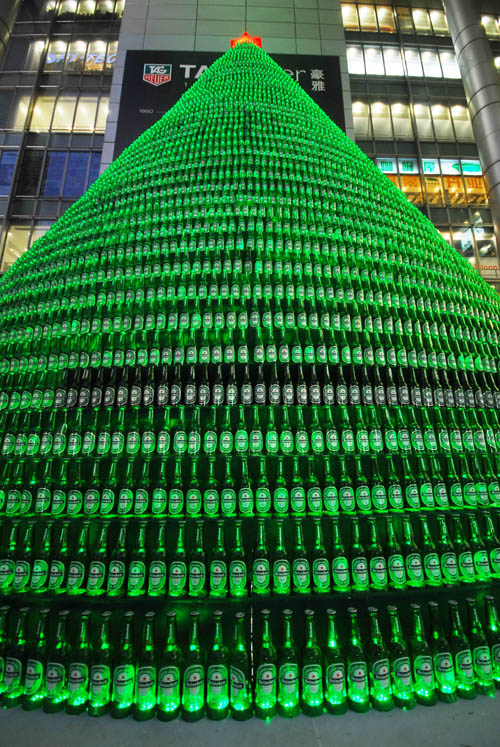 Let's hope the tree doesn't get bumped, otherwise that might make for a pretty big mess to clean up.