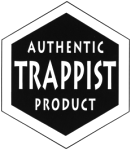 I just recieved word of a very special, very private event being held at Novare Res next Tuesday, November 11th, The Trappist Bier Tasting will feature 2 ounce pours of 21 beers from all seven Trappist Breweries (yes, even Westvleteren).
According to Novare's owner, Eric Michaud, Tickets are $60 a piece for this once-in-a-lifetime event and there are only 40 total tickets available. The beers being poured are: Chimay: White (draught), Red, Blue; Achel: blonde, Brune, Xtra; Rochefort: 6, 8, 10; Westmalle: dubbel, Trippel; Orval; Westvleteren: 6, 8, 12; Koningshoven: bock, Dubbel, Trippel, Quad (draught).
The event will also feature pours of 3 De Struise treats and some food from the ever-improving Novare kitchen. The $60 ticket includes both tax and tip. But again – there are only fourty tickets being sold, so hurry up and get yours (available by calling or stopping by the bar).
For more information on the 7 Trappist breweries (and to understand what truly makes this a once-in-a-lifetime event), check out www.bov.ch/beer/trappists.html and the Wikipedia entry for the Westvleteren Brewery. Let me know if you're going to be there; I'm doing my best to dig up the necessary $60 myself so hopefully I'll see you there…