This is the first of a new segment on the blog called T-Shirt Tuesday. Over the course of the past few months I've received multiple t-shirts from different companies related to craft beer and I though it would be fun to take a moment each week to highlight a new shirt every week along with the company it represents.
The first shirt in this series was sent to me by the people at Craft Brewed Clothing Co. If you've never heard of them, I suggest you head over to their website to see what they are all about. Their concept is like a t-shirt company and a beer of the month club combined into one cool business.
Basically they are a t-shirt of the month club. However each month you get a t-shirt in the mail from a different brewery along with info and often stickers and coasters from that brewery.
So far I've gotten 3 shirts from them and out of the 3, I've only heard of one of the breweries. It's a pretty fantastic way to learn about breweries from across the country that I may have not of other wise. Plus I'm a walking billboard for them.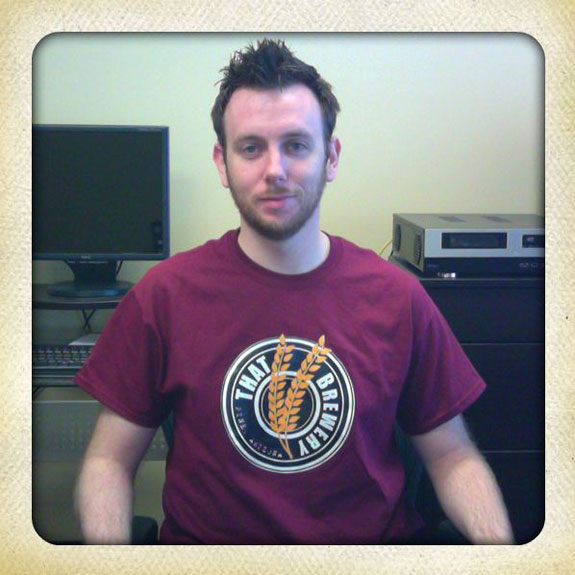 Today's shirt was sent from Craft Brewed Clothing Co. in February and comes from That Brewery. This was a new brewery to me, and it looks like they just opened in June of 2012 in Pine, Arizona.
I haven't been down to Arizona in years so I have no idea how their beer is. Anyone have any thoughts on their beer and any specific beers of theirs people should seek out?