Living in the Northwest, I sometimes take for granted that I can drive to a local beer shop and choose from hundreds of great craft brews. We do have some bad laws, such as not being able to get beers like Sam Adams Utopias in Oregon or Washington, but for the most part we have access to quite a few beers.
This is not so in Mississippi.
Did you know that Mississippi is the only state in the country that limits alcohol by weight (ABW) for beer to only 5%?
Seriously Mississippi?  5%? Are stakeholders in Anheuser-Busch and Molson Coors running your legislation over there?
What's strange to me is that they do allow wine over 5%.  That seems like a double standard to me.  There are many beers that are aged similar to wine and are so good, yet because they are considered beer, residents of the state can't buy them.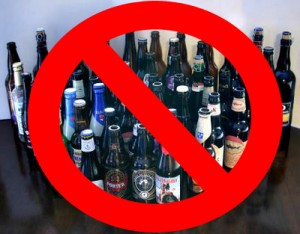 According to Raise Your Pint, a grassroots, non-profit organization whose mission is to help bring the highest quality beers in the world to Mississippi, 87 of the worlds top 100 beers (beeradvocate.com) aren't available to Mississippians because of their laws.
They are unable to buy 19 of 22 Dogfish Head Brewery beers.
On top of the smack to the face to craft beer drinkers, homebrewing BEER is still illegal in Mississippi (Alabama is the only other state in the country).  They can make wine, just not beer.
Mississippi it's time you change your outdated laws.  If you live in the state, definitely check out Raise Your Pints website to see how you can get involved.
Let Mississippi drink good beer!