Two things that I absolutely love in this world other than my family and friends is beer (of course) and music. When the two get together it makes a magical event.
While I've been to many concerts and enjoyed some good beer, there hasn't been many unions that I know of quite like the latest Dogfish Head beer being released in mid-October to celebrate Pearl Jam's 20th anniversary as a band.
The beer, named Faithfull Ale, is a belgian style golden ale brewed with 10 incremental additions of black currants and a modest 20 IBUs and 7% ABV. The name comes from their song Faithfull off of their album titled Yield (from 1998).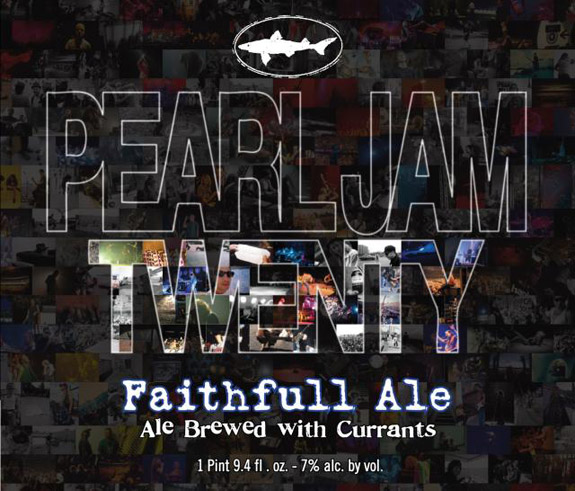 "To me, 'Ten' is the perfect example of a record-lover's-record. The whole thing rocks. As an off-centered brewery, we believe in celebrating the breadth of our whole portfolio and we feel an affinity for Pearl Jam a long-player band in a singles-obsessed world." – Dogfish Head President & Founder Sam Calagione
If you're like me and excited to give it a try (I'm sure it's worth a try even if you're not a Pearl Jam fan) you are probably in luck. The company said it plans to distribute the tribute beer to all states in their current distribution.
I wonder how they decided on a belgian style ale with currants. It sounds like it could be pretty good, but I'm curious if there is any connection with the band.
Will you try it?